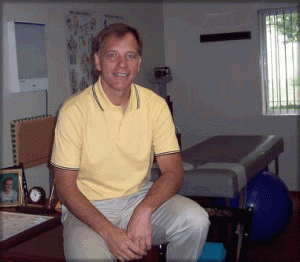 Dr. Martin is board certified by the National Board of Chiropractic Examiners as well as the Massachusetts Board of Examiners. He is an honor graduate from the National College of Chiropractic as well as a member of The American Chiropractic Association and the Massachusetts Chiropractic Society.
Dr. Martin emphasizes the importance of the Doctor/Patient relationship and embraces the whole person with a focus on conservative health care. Patient care is based upon diagnostic evaluation, including patient history, physical examination, clinical laboratory data, diagnostic imaging, as well as those procedures which are unique to the chiropractic evaluation of the human spine.
Dr. Martin specializes in the treatment of muscular skeletal conditions utilizing spinal adjusting, manipulation, physical modalities, trigger point therapy and flexion distraction therapy.
Education
1991 Doctor of Chiropractic
National College of Chiropractic
Lombard, Illinois
1989 Bachelor of Science and Human Biology
National College of Chiropractic
Lombard, Illinois
1981 Bachelor of Science and Business Administration
Western New England College
Springfield, Massachusetts
Licensure
National and State Board Certified
Licensed in the Commonwealth of Massachusetts
1991 National Board of Chiropractic Examiners, Certificate # 44155
1991 Commonwealth of Massachusetts, Division of Chiropractic Registration, License # 1670